The Little Mermaid is B(L)ACK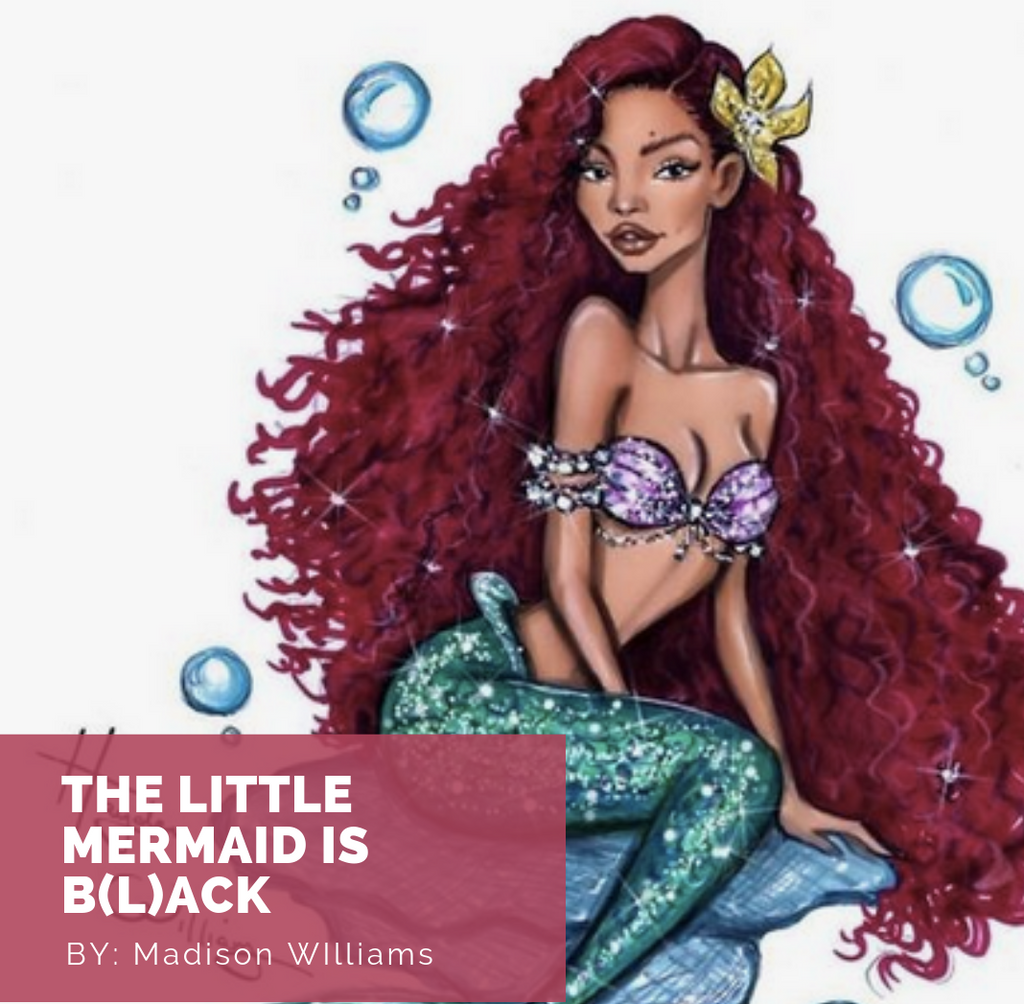 It has become extremely popular in Hollywood to remake classic movies.
From the Jungle Book to Alice in Wonderland there has been a steady goal to reimagine stories that have been near and dear to our childhoods for decades.
Why All The Remakes, Disney?!
  In going to the movies lately, you will notices that at least one of the movies being shown is a remake of a well-known film. My curiosity started to get the best of me and I wanted to know why? I did some research and found out some interesting stats

.
Why Aren't People Going to the Movies?
        There are several reasons why people no longer go to the movies, let's explore some of the more common ones:
Streaming: We are living in the streaming age, where people are way less likely to see a movie in theaters unless they have a strong emotional attachment to that movie. 
Price of Movie Tickets: Many people are already paying monthly for different streaming platforms, so the price of the average movie ticket has reached new heights as a result of that. Making going to the movies less accessible to the masses than it used to be. 
Convenience: Convenience is king right now, and if a movie is not available at our fingertips we aren't going to spend money to drive to a theater to go see it unless we know it will be worth our while.
         Moviegoers nowadays will always spend money to see a movie that stirs up strong emotional value, hence our current reality of Disney rereleasing live-action movies to accompany our childhood favorites. 
On top of that new Disney original movies have been notably less successful than the live-action remakes.  A Wrinkle in Time, Tomorrowland, and Nutcracker Four Realms combined brought in 515.8 million dollars, which is half the revenue of the live-action remakes of both Alice in Wonderland and Beauty and the Beast, which both brought in 1 Billion dollars each. It is cheaper to produce and create a movie that has already been done, you already own the rights to the stories and the music, and is a guaranteed box office success. 
       Their goal is to modernize and push these older stories to a new younger audience, which is an easier way to make money than creating an original story from the ground up and hoping people will support it.
Disney's Dark Past
       The Walt Disney Company is 95 years old. That means Disney has been around through several political, social, and cultural shifts. That being said, there have been several instances that Disney has been on the wrong side of history. Check out this great video compilation of the top ten times Disney movies have displayed less than politically correct characterizations of people of color. 
  There are several times that Disney has missed and will probably continue to miss the mark when it comes to race and being politically correct with their characterizations of race. But in recent years there have been several attempts at inclusivity and I believe that should be recognized as well. 
Disney's Journey Towards Inclusivity 
       As I stated before, Disney has been on a path of inclusivity for a while now. many of the racist characterizations were apart of Disney movies well into the 1908s. Despite this, it is important to notice and support the shift towards representing the stories of people and women of color particularly.  
       There are currently twelve official Disney princesses as of 2019. Out of those twelve, there are five that represent people of color. The first Disney Princess of color was Princess Jasmine in 1992, followed by Pocahontas in 1995, Mulan comes shortly after in 1998, Princess Tiana in 2009, and Moana in 2016. By the early 1990s, Disney is beginning to transform what it means to be a Disney Princess, making the title more inclusive. 
    As a child born in 1996, all of these princesses named above were incredibly important to shaping my sense of identity as it related to representation, but none of them were specifically Black. By the time Princess Tiana came along, I was in seventh grade and no longer super invested in Disney, or so I thought. The introduction of Princess Tiana during that time turned out to be huge for me, as grown as I thought that I was at 13 the fact that there was finally a Disney Princess that looked like me was an incredible feeling. So yes, Disney has had a long-standing racist history and yes this shift of focus to people of color can be seen as pandering, but in that same breath having more stories with people of color as the leads helps younger kids relate to themselves. Despite how we feel personally there is definitely a silver lining here. 
The Little Mermaid is Black!
           On July 3, 2019, many of us were shocked and delighted at the news that the second half of the R&B duo ChloeXHalle, Halle Bailey was cast as Ariel in the live-action reimaging of The Little Mermaid. It viral because most of us never considered that to be a possibility considering most of these live-action remakes are carbon copies of the original animated movie. Unfortunately, there were many others who though casting Ariel as a Black woman would ruin the original animated movie about the white redheaded mermaid. 
It's not about a mermaid. It's not even about Disney, really. It's about this stupid dialogue that "white's not good enough". #NotMyAriel pic.twitter.com/YQpN7v7Emm

— Ghost of Disney Past (@KinglyFirefly) August 3, 2019
            Halle Bailey is incredibly talented when it comes to expressing herself through acting or singing, and has the resume to prove that. Though she is young and not necessarily a household name yet the backlash she and Disney are receiving is clearly not because she lacks the ability to play this role, it is because she is black.
       Halle and Chloe Bailey were discovered in 2013  by Beyonce through a YouTube cover they did of her song "Pretty Hurts". They were signed to her company Parkwood Entertainment shortly after in January of 2014. Both girls began a long creative mentorship process with Beyonce and worked on their craft. In March of 2018, they released their first album titled, The Kid's Are Alright and accompanied both Beyonce and Jay-z as openers for the second installment of the critically acclaimed On The Run Tour. You can see both of their incredible talents displayed through their music as well as on the show Grown-ish starting Yara Shahidi where they play her twin best friends. 
       Halle Bailey is making history! Disney threw a curveball by opening up a role assumed to be reserved for white women to a Black woman, this has never happened before when it comes to these live-action remakes of Disney's fictitious characters. All I can say is this is a huge milestone, and I hope to see more fantasy characters that were previously introduced to us as being white, become people of color in the future. 
Conclusion
        The importance of all media forms as it relates to personal development is crucial. Specifically now as our consumption of media only gets faster. Disney as a corporation has known the power of visual media as a tool of influence for nearly a century and it is high time we catch up. The push toward inclusivity is a step in the right direction, though it is important to take this with a grain of salt. Disney is not highlighting communities of color out of the goodness of their hearts, they are doing it for the same reason they are making these live-action remakes. Being diverse is profitable right now, and even though we are in an incredibly divisive political climate we must always question the true motivation behind this huge shift toward inclusivity.
  Despite this fact it is important to remember that I can be skeptical as to why they choose to cast Halle Bailey as Ariel while also being excited that she was able to have this opportunity. Regardless of what anyone says, by giving this role to a Black woman Disney is making a political statement. This point is validated through the overwhelming response of hate directed at both Disney and Halle Bailey after the news was announced.
            Representation is incredibly important when it comes to shaping our sense of self as it relates to the world around us. And this casting choice being made by Disney, a company with an established history of understanding the importance of visual media is extremely influential. In this path towards diversity, I hope to see inclusivity in different forms, not just by creating stories about people of color, but by giving back to communities of color as well.